Small spelt flour biscuits
Conditionnement 200g pack
This virtually unknown recipe uses an ancestral cereal known as einkorn, grown on the Sault plateau. In recent years, it has become renowned for its dietary benefits (it has low gluten content).
This ultra-thin galette made with fresh butter is stamped with the historical Boyer seal, which enhances its character. 
Ingredients
Einkorn flour*
Sugar
Semi-skimmed milk*
Butter*
Our products are guaranteed natural and free of preservatives
* may carry a risk of allergies for affected people
Nutritional values
Energy : 387kcal
Fat/Lipid : 10.44g
Included saturated : 6.19g
Carbohydrate : 67.44g
- included sugar : 23.55g
Protein : 6.58g
Sodium : 0.24g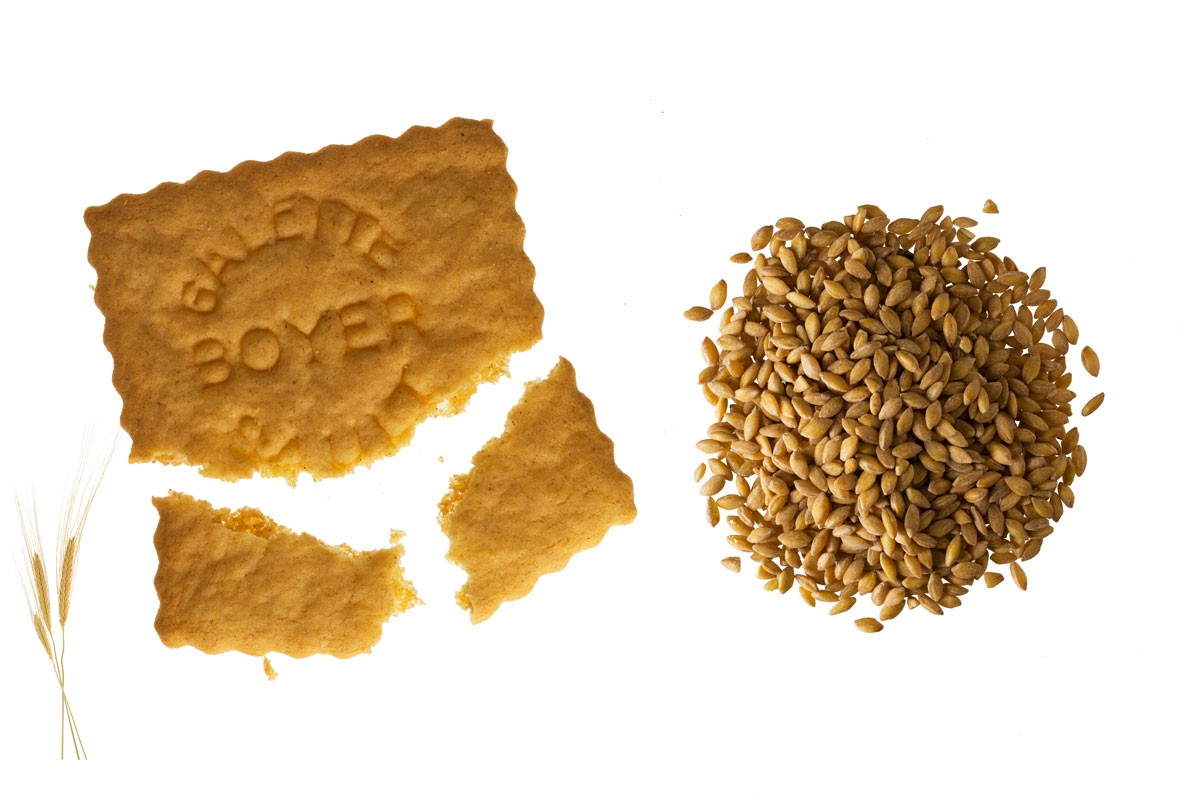 Food safety: in keeping with a demand for quality and to ensure optimal safety, the André Boyer laboratory applies the HACCP method (Hazard Analysis Critical Control Point).