White Nougat
Conditionnement 400g Collector Box
Made with lavender honey harvested on the slopes of Mont Ventoux and almonds from Provence, our smooth, raised and very tender white nougat is produced according to artisanal methods in Sault en Provence.
Its recipe has not changed since its origins in 1887.
Ingredients
Roasted Provencal almonds* (30%)
Lavender honey from Provence (30%)
Sugar
Unleavened bread
Egg white*
Our products are guaranteed natural and free of preservatives
* may present an allergenic risk for sensitive persons.
Nutritional values
Energy : 432kcal
Fat/Lipid : 14.10g
Included saturated : 1.03g
Carbohydrate : 66.00g
- included sugar : 62.70g
Protein : 8.00g
Sodium : 0.014g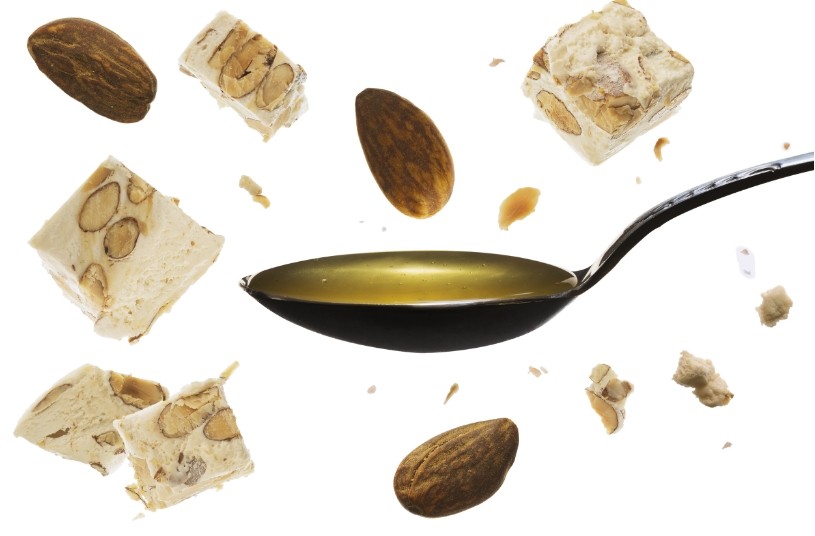 Food safety: in keeping with a demand for quality and to ensure optimal safety, the André Boyer laboratory applies the HACCP method (Hazard Analysis Critical Control Point).